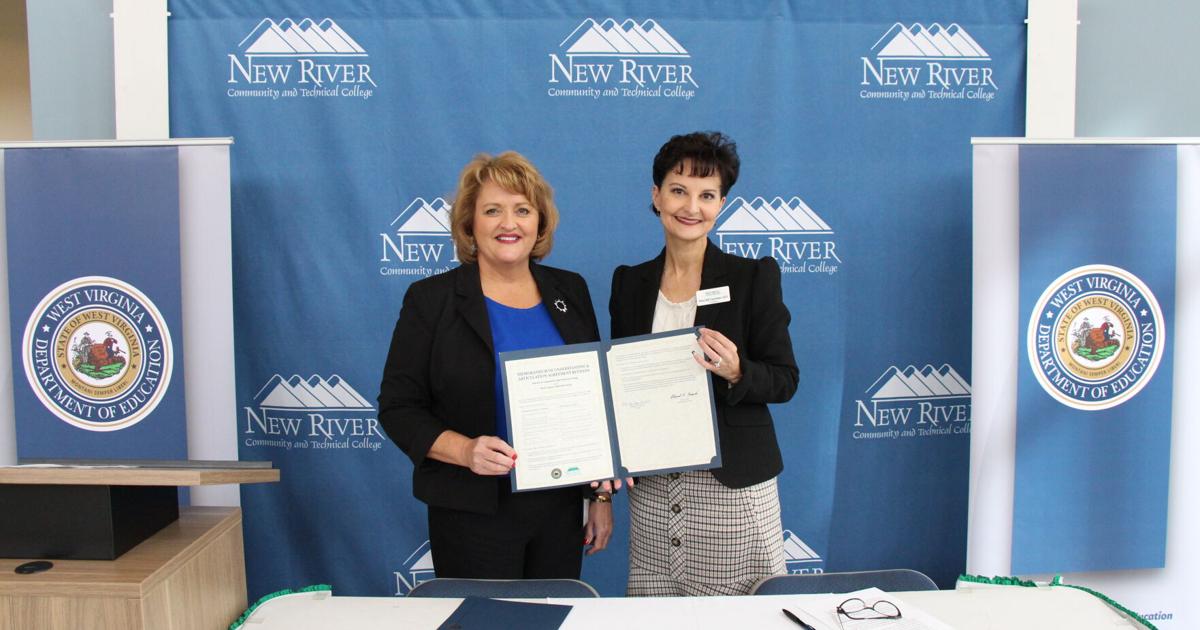 BEAVER — New River Community and Technical College (New River CTC) announced a new partnership with the West Virginia Department of Education Office of Adult Education (WV Adult Ed) and signed an agreement to strengthen the adult education pipeline in the state.
The new agreement allows students who have earned industry-recognized certifications through WV Adult Ed to have these certifications converted to academic credit and continue their education at New River CTC. The agreement eliminates repetition of academic experiences for students, and as part of the agreement, New River CTC will waive all fees associated with Prior Learning Assessment.
"Not everyone's path to college or career training begins on the same time frame," explained New River CTC President Dr. Bonny Copenhaver. "Many adults throughout the state build career skills through WV Adult Education, and this agreement will help them transition more easily to a college-level learning and career path at New River CTC."
"This partnership represents the importance of supporting our adult learners and providing them opportunities to extend and expand their learning," said State Superintendent of Schools David L. Roach. "Paving the way for a seamless transition to college is significant because it changes the trajectory of their lives through better career pathways and earning potential."
To learn more about WV Adult Ed programs, visit WVAdultEd.com or call the hotline at 1-800-642-2670.